Contact :Office: +81-566-93-2877  Fax: +81-566-93-2844 Email:office@ktsip.com
KT&S IP Firm, P.C.
Protecting your New Technology in Japan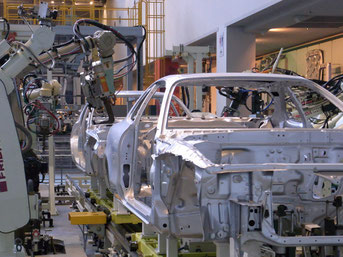 We are Japanese intellectual property attorneys in the new technology, especially for DRONE, IoT, Automobile, Metal material and Pharmaceutical field.
Information
2021: 12.03: <Holiday Notice>
 Please be informed that, due the winter holiday, we will be closing from Dec 29th 2021 to Jan 3rd 2022.
For those who inquire and apply for our service during the period above, we'll give you a reply after Jan 4th 2022.
Thank you very much for your understanding.
Wishing you a joyous holiday season and all the best that the New Year can bring.
2020: 10.01: <Upload New Information>
Our partner, Koji Kawabata, has upload new information about Written Description Requirement for AI-Related Inventions – Japan. For details, please see bellow URL.
           KTSIP Osaka HP:http://english.ktsiposaka.com/recent-information/
2020: 04.14: <For customers affected by the new coronavirus>
If procedures for applications such as patents, utility models, designs and trademarks cannot be completed within the period designated by the JPO due to the influence of the new coronavirus, remedies may be granted. For details, please see the website of the JPO at the URL below. Also, if you have any questions, please feel free to contact our staff.
                      JPO URL:https://www.jpo.go.jp/e/news/koho/saigai/covid19_procedures.html
2020: 04.3:<About correspondence of COVID-19 >
 We would like to express our heartfelt sympathy to those affected by the coronavirus(COVID-19).
 To prevent infection and give due consideration to the health of our customers and employees, 
we have changed to a work system that includes remote work from February 17, 2020 (Monday).
In our firm, there is no hindrance to the business due to this phenomenon as we have established a business system that enables remote work under high security as part of our activity to achieve the Sustainable Development Goals(SDGs). So please do not hesitate to contact us.
 In addition to our conventional inquiry methods such as telephone and e-mail, we also have tools such as chat conferences and TV conferences.
 If you would like to make inquiries using these tools, please contact us after entering the desired date and time from the following page.
                      Contact URL: https://www.ktsip.com/english-home/contact-1/